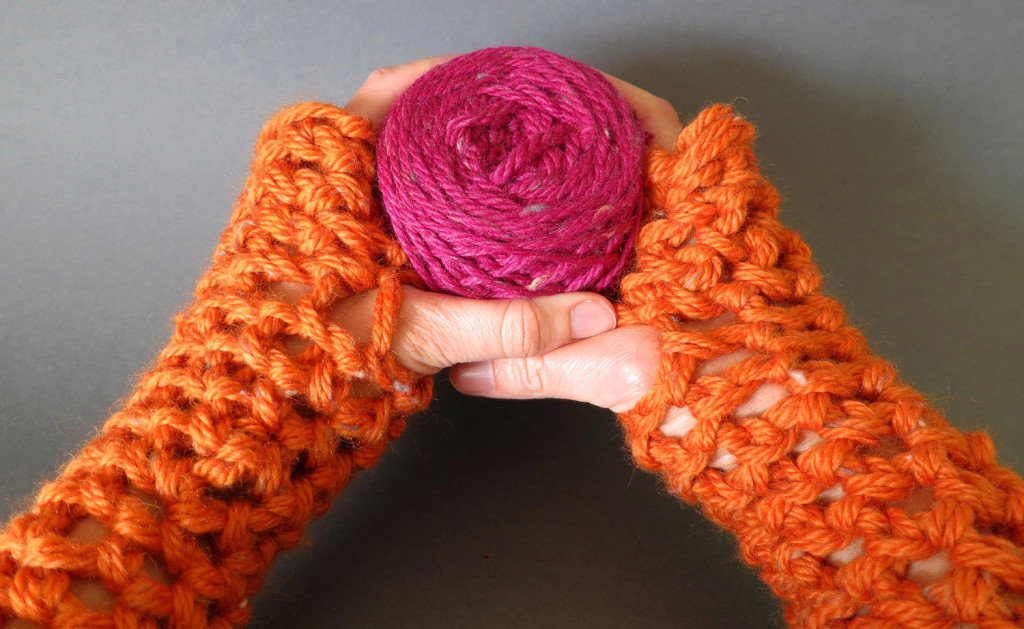 It has been a few years now since the talented designer Rachelle King taught a series of finger crochet workshops at The Thread Room. I still have one of the lovely scarves that emerged from the workshops in a heavenly hand spun angora.
I was experimenting with the technique again recently and came up with a spiraling tube form. I was impressed with the stretch of the final fabric and thought it would work well on wrist warmers. The Cave Mitts were born. They turned out a little longer than expected but I love them!
The new Cave Mitts pattern is super fast and makes a lovely statement accessory about which you can proudly say "I made these". Once you get the hang of using your bare hands to crochet you will be making these in under an hour.
The pattern is now available for purchase and contains a link to a 5 minute tutorial showing you the 7 simple steps to make your very own Cave Mitts.
Yarn kits in the Marta's Yarns Retro knitting yarn will also be available from the Kits page shortly.