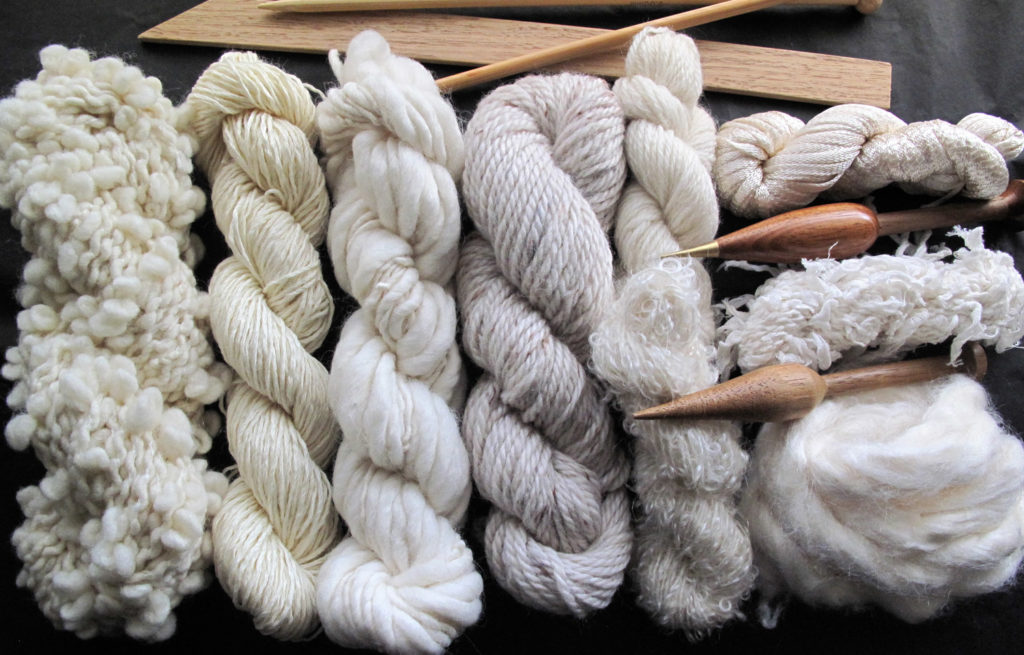 A collection of luxurious yarn packs for weaving, knitting, crochet or felting projects. A perfect way to add something special to your craft projects.
Yarns include wool, merino, kid mohair, silk, cotton/wool blends, and silk tops. See individual packs for details of the yarns included.
Postage to Australia is flat rate of $8.50. Registered post international is a flat rate of AU$29 however we refund you the difference between this flat rate and actual cost of postage.

NB: The pictured knitting needles, crochet hook and tapestry bobbins are not included in the yarn pack.