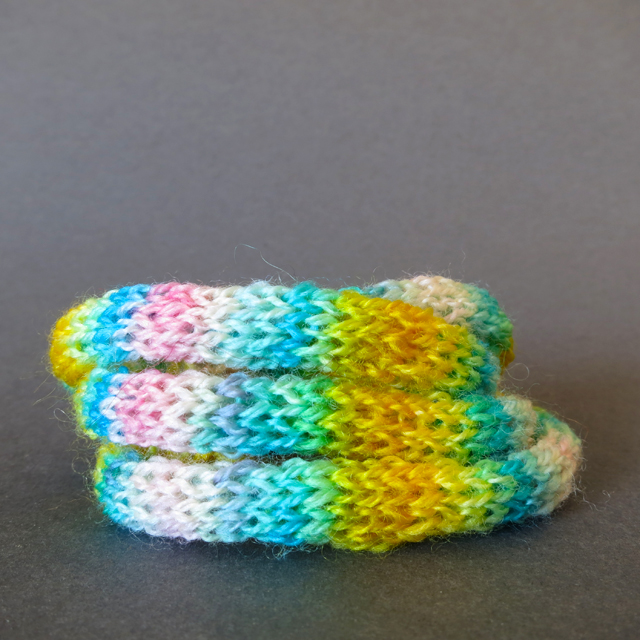 Things have been warming up down here in the Southern Hemisphere so I haven't really felt like knitting scarves. Instead I have made some cheerful knitted bracelets using the Merino Wool Lace weight mini skeins.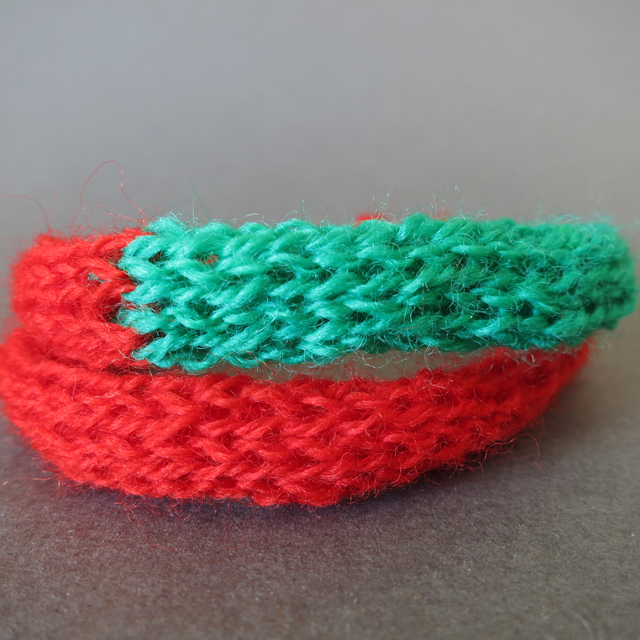 They don't take long and you get about 65cm of length (length of spring mix in first photo above) with one skein using the pattern below.
Using 3mm knitting needles cast on 2 stitches.
Row 1 – Knit into the front and the back of the two stitches (4)
Row 2 – Purl
Row 3 – Knit into the front and the back of the four stitches (8)
Row 4 – Purl
Row 5 – Knit
Repeat rows 4 and 5 until you reach the required length – ending with a purl row.
Second last row – Knit 2 together four times (4)
Last row – Purl two together two times and then pass the second stitch over the first stitch and tie off.
Enjoy!