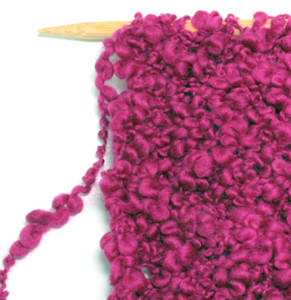 As its name suggests, the Marta's Yarns Lamb knitting yarn looks just like a little lamb when knitted or crocheted.
It has a lovely soft finish and children love its popcorn texture.
Composition: 96% Wool 4% Polymide
Gauge: 9sts
Needle size: 8.00 mm needles
Ball size: 100gm ball/50m(54 yds)
Care: Gentle Hand Wash
Origin: Spun in France, dyed in Australia.