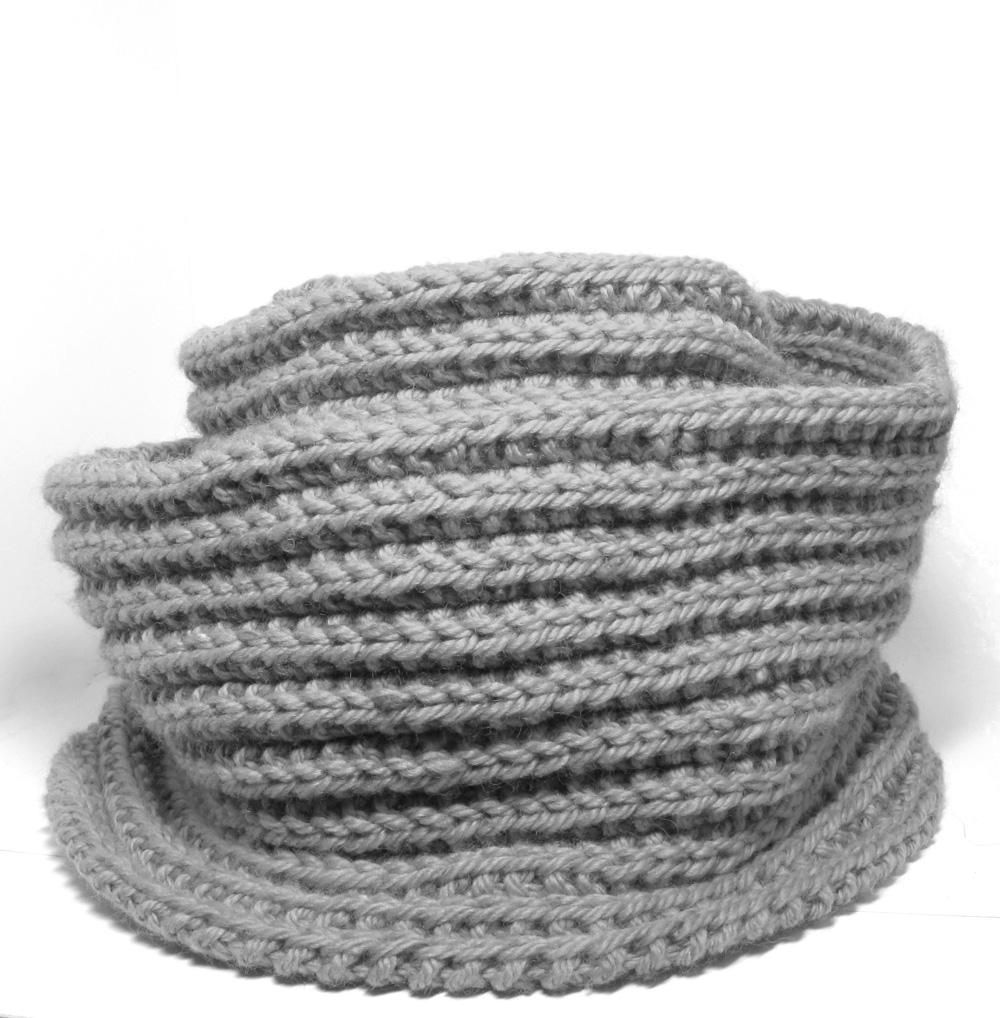 I have worn my Infinity Scarf more than any other scarf I have owned. It looks good wrapped around twice or just slung around your neck like a long chunky necklace.
This design is knitted in a classic cartridge belt rib pattern and has a neat twist in it – like a double moebius – which untwists when doubled up to wear as a neck warmer.
The pattern includes video links to the basic stitches.
I also have a limited number of yarn kits available for this pattern if you want to knit this design in the same yarn. Kit includes yarn, colour printed pattern and pdf version of pattern with links to video tutorials.
This quick knit will be finished in a couple of nights in front of the TV. Have fun!
Yarn used: 250gm of Marta's Yarns Retro (Wool blend) (140m/100gm hank) Approx. equivalent to a bulky weight 12ply.
Needles used: 7mm knitting needles.
Finished size: 130cm (51 inches) long x 15cm (6 inches) wide.
AU$3.50 (Instant PDF download via Ravelry shopping cart).

You will receive a link to download the pattern file as soon as payment is processed.
If you have a Ravelry account the pattern will be available in your Ravlery library and you will automatically receive updates or errata for this pattern.